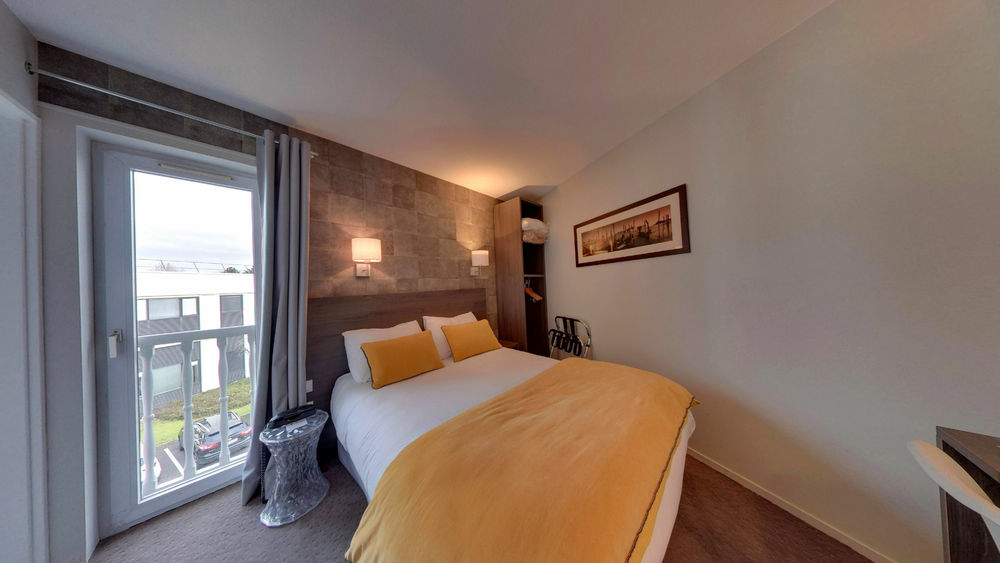 Description
The Comfort Hotel Acadie Les Ulis is a charming family-run hotel. Located within 30 minutes of Paris, it's also close to the Courtaboeuf business park and the Ulis 2 shopping centre, and just a 10-minute trip from Versailles.
dsio.detail.accessibilite : Hearing disability.
Mental disability.
Accessible for self-propelled wheelchairs
Spoken languages : French

Capacity
53 chambres déclarées par l'hôtelier
2 chambres à mobilité réduite
1 salle(s) de réunion équipée(s)
60 personne(s) maximum
/* lcol-6_sm-12 */ ?>
Opening
All year round.
Réunions & séminaires
Nombre de salles de réunion équipées : 1 salle
Capacité maximale d'accueil : 60 personnes
Equipement & services
Restaurant
Wi-fi
Hair dryer
Television
Pets welcome
Room service
dsio.detail.titles.equipementsSalles
Video projector
Microphone
Table
Chair
Accommodation on site
Location
Hôtel Acadie Les Ulis
1 Avenue de l'Islande, 91140 Villebon-sur-Yvette